Welcome to Review
Empowering organisations to deliver
effective youth employment programs
Review is an online hub for youth employment program providers

that enables good practice in program design, delivery and measurement.
Review provides
free access to
tools and resources

to help you deliver more effective youth employment programs.
Sign up to use the free Review Platform to
measure youth employment outcomes and
understand the effectiveness of programs
About Review
Review has been developed by Social Ventures Australia to build the capacity of youth employment program providers. Review encourages good practice by providing free access to tools and resources that support the design, delivery and measurement of effective programs.
The Review website and Platform have been made possible by a grant from Citi Foundation under its Pathways to Progress program. The Citi Foundation invests in programs that help young people, ages 16-24, pursue their career and economic ambitions by connecting them to on-ramps to opportunity. Review has also been funded by Lord Mayors Charitable Foundation and Jack Brockhoff Foundation.
Tackling the persistent issue of youth unemployment is a priority
Government, business and the social sector are investing in a range of employment initiatives for young people. Even so, youth unemployment in Australia continues to be significantly higher than the headline unemployment rate and underemployment is growing.
Understanding effectiveness and measuring impact is important
Youth employment providers do not have a common approach to understanding the effectiveness of programs or the impact that programs have on young people's lives. This hinders their ability to demonstrate value, improve practice and learn from others working in the sector.
Our commitment to strengthening youth employment programs
Review empowers youth employment program providers to thrive by bringing together the features common to effective youth employment programs, as well as tools that enable organisations to design, deliver, measure and continuously improve programs.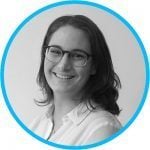 Jess Graham-Franklin
Project Manager
Jess has over 10 years' experience in the for purpose sector, working primarily in monitoring, evaluation and learning and project and program management.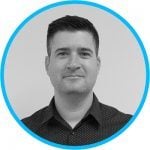 Simon Crabb
Associate Director
Simon has deep expertise working with organisations whose innovative approaches to the persistent issue of youth unemployment are delivering positive impact.