The Review Platform
A free online outcomes measurement platform for youth employment providers
About the Review Platform
The Review Platform is a data collection tool that enables providers to collect feedback from young people in a streamlined and automated way, in order to better understand what's working well in a program and what could be done differently, and to understand and share their impact story with management teams, funders and other stakeholders.
---
To sign up for free access,
get in touch
---

Collect real time feedback from the young people you support
Valuing the voice of young people is a key driver in improving youth employment outcomes. The Review Platform allows you to integrate youth voice into decision-making, with real-time tracking of how a program is performing and actionable insights to inform program improvements.
Understand the outcomes being achieved for young people
Capture feedback from young people at multiple points in time to measure employment outcomes and track their journey to employment. View real time outcomes at organisation level, program level and filter data by date range.
Save staff time and cost on impact measurement
The Review Platform has been designed with and specifically for youth employment program providers so that you can save time and resources spent on developing your own tools.
Import participant data easily and schedule surveys so they are automatically sent to young people.
Produce valuable and credible data to tell your impact story
Use the Platform to collect consistent and ongoing outcomes data to tell your impact story over time.
Data is automatically collated into dynamic charts and tables, simplifying analysis and reporting, and improving communication with teams, stakeholders and funders.
Features of the Review Platform
 Get started quickly by adding a program, importing participants via CSV file and scheduling surveys
 Get instant visibility on who has responded to surveys and who needs to be followed up with
 Easily update participant information and preferences regarding survey distribution
 Get real time actionable insights about your program
 Manage multiple programs at a time
 Get a quick access view of organisation level data and within specific data ranges
 Manage users within your organisation
 Easily export your data to integrate it with other systems or create bespoke charts that meet the needs  of your organisation
FAQ's
How much does the Review Platform cost?
Review is completely free to use.
Social Ventures Australia and the Citi Foundation are committed to strengthening the social purpose sector through innovation and capacity building, and are offering this Platform for use by the sector for free.
Where do I download Review?
Review is an online platform. Simply contact us to get a demo and discuss your needs.
What training and support are provided upfront and ongoing?
Social Ventures Australia is committed to strengthening the practices of youth employment program providers to measure and use data to improve programs and drive better employment outcomes for young people.
All organisations that sign-up to use the Review Platform will receive 1:1 user training with a member of SVA's project team as well as user manuals that support implementation of the Platform and use of the data collected.
SVA will provide ongoing support to implement and use the data depending on the needs of each user. This may include sessions before and after data collection, regular check-ins and refresher training as required.
What methods does Review use for data collection?
The Review Platform includes three written surveys. Young people can complete surveys via a link which is automatically sent from the Platform as an SMS or email. Surveys can also be completed in person via a link on the Platform. The surveys have a minimum of four questions and a maximum of 20 questions. The number of questions that a young person answers in each survey is dependent on their individual circumstances. Each survey takes 2-8 minutes for a young person to complete. More information about the Review Survey methodology can be found on the Measure page.
Have the questions in the Review Surveys been validated?
The Review Surveys use a combination of questions that have been developed specifically for the Review project and a selection of existing questions from tools like the Job Seeker Classification Instrument.
The Review Surveys were tested between September 2019 and February 2020 to ensure that the questions are relevant and make sense for users, that the data being produced is of value to youth employment program providers, and that it is presented in a way that can be readily used.
The questions in the Review Surveys have been tested with a diverse group of 44 young people working with seven different youth employment program providers from NSW, SA, VIC, and WA.
The young people involved in testing the Review surveys:
ranged in age from 15 – 24+ years old
66% were male; 30% were female; 4% identified as 'other'
39% identified as culturally or linguistically diverse; 16% identified as Aboriginal and or Torres Strait Islander
39%  identified as long-term unemployed (12 months or more)
had achieved differing levels of education, from Year 9 to Year 12, and others completing a post-school certificate
experienced a range of barriers to work, including drug and alcohol issues, mental health and disability, transport, family relationships, unstable housing, language skills and caring responsibilities.
Since testing, the Review Surveys have been updated based on feedback collected from young people and service providers.
Can I customise the Review survey questions and Platform for my organisation?
Yes, users of the Review Platform can choose to add additional survey questions to the existing Review Surveys. Custom survey questions can be added on a per program basis enabling users to capture more program specific data.
The charts and tables presented in the program results and dashboard on the Review Platform cannot be customised.
The export function allows raw data for each program to be exported from the Review Platform as an XLS file. This provides flexibility and enables organisations to develop additional customised charts and tables that meet their organisation's needs.
If you would like to provide feedback for consideration, please contact us. 
Can the Review Platform be used as a client information or case management tool?
The Review Platform has been designed as a digital survey and data analysis tool. It cannot be used to manage client information e.g. client assessment, case notes, qualifications, or referrals.
Can I integrate Review with other 3rd party platforms? 
Review cannot be integrated with third party platforms directly, however all data can easily be exported to provide users with the flexibility to integrate data with other sources. 
Can the Review Surveys and Platform be used for non-youth or non-employment specific programs?
The Review Surveys and Platform are based on research that focussed on young people and the program features that are most effective in supporting them to gain employability skills and quality employment.
While some of the metrics may be common to other cohorts or program types, the questions in the surveys have been specifically designed for programs that work with young people and where employment is a goal.
Is the data stored on the Review Platform safe and private?
Yes.
Review is a custom, cloud-based platform hosted securely in Microsoft Azure Cloud Services. The Review Platform hosting environment is compliant with ISO27001. All data is securely hosted in Sydney ("Australia East" Azure Region), and the authentication and authorization system is based on the Microsoft Identity Framework.
Transport Layer Security (TLS 1.2) has been enabled throughout the Review Platform, which is an encryption protocol that ensures data is kept secured when being transferred over a network. The database is also encrypted at rest with Transparent Data Encryption.
The Review Platform uses role-based security to ensure that each organisation using the Platform only has access to their own data, and not the data of other users. All user based authentication is managed via a unique username and secure password.
All survey responses are de-identified to protect the privacy and confidentiality of young people. Each survey begins with a consent form which a young person must agree to before progressing. Some of the information collected in the Review surveys is personal information and may be considered sensitive under the Privacy Act. Review has a Participant Information Sheet template available for organisations to tailor and use but advises that each organisation is responsible for checking their own obligations in relation to the Privacy Act and Australian Privacy Principles.
We are dedicated to data privacy and are compliant with the Australian Privacy Act 1988 and Australian Privacy Principles. For more information on data security and privacy you can access our Privacy Policy and Terms of Use.
Who owns the data on the Review Platform?
Each organisation is the sole and exclusive owner of all "User Content". In the Review Platform Terms of Use, "User Content" means all materials that youth employment providers or the young people that participate in their programs submit for storage or publication on, processing by, or transmission via the Platform.
Social Ventures Australia may compile, use, and disclose statistics based on User Content in aggregate, de-identified form only in compliance with applicable privacy laws. Under no circumstances will we share or disclose User Content in individual or identifiable form to any third party without the prior written approval, except as required by law.
Which browsers does Review work on?
Review can be used on desktop, mobile and tablets. We support current versions of: 
Desktop: Chrome, Edge, Firefox, Safari;

 

Mobile: Safari, Chrome;

 

Tablet: Safari, Chrome

 
Who manages the Review Platform?
The Review Platform is currently managed by Social Ventures Australia, with support from the Platform developers who provide ongoing maintenance and support. The Platform was developed by Soda Digital.
Social Ventures Australia is responsible for managing all enquiries related to the Review Platform, including any requests for Platform demonstrations. All organisations who take-up the Platform for use in their youth employment programs must nominate an Organisation Administrator who will be added by SVA as a user within the Platform. The Organisation Administrator is then responsible for creating and managing all 'Members' (users) within their organisation.
Social Ventures Australia will provide training and ongoing implementation support, including the use of data collected, for all users of the Review Platform. Support provided will be tailored to meet each organisations needs.
What technical support is available? 
Social Ventures Australia has an ongoing support and maintenance plan in place with the Review Platform developers. Users should contact SVA during standard business hours (9am-5pm) by emailing review@socialventures.com.au with any technical support requests. SVA will notify users via email when work begins and provide email updates through to completion of work.
Critical issues will be addressed by the developers within 2 hours. Non-critical issues will be addressed within three working days.
---
Get in touch
today
to start using Review
---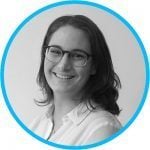 Jess Graham-Franklin
Project Manager
Jess has over 10 years' experience in the for purpose sector, working primarily in monitoring, evaluation and learning and project and program management.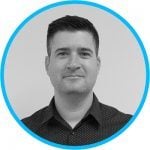 Simon Crabb
Associate Director
Simon has deep expertise working with organisations whose innovative approaches to the persistent issue of youth unemployment are delivering positive impact.